Oklahoma Clean Lakes and Watersheds Association (OCLWA) provides a forum for scientists, citizens, and professionals to exchange ideas, receive education and form partnerships to foster sound management and protection of lakes for today and tomorrow.
OCLWA supports the development of research and standards for lake and watershed management by hosting an annual technical symposium and supporting national lake and watershed management meetings.
---
---
24th Annual Conference
Thanks to everyone for coming and helping make our 24th Annual Conference a huge success! Having so many outstanding presentations and our continued growth in participant numbers our Annual Conference just keeps improving.
If you participated in our 24th Annual Conference, please take this short survey to help us make next year even better!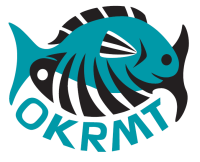 Oklahoma Kill Response Management Taskforce
Training Presentations available for download
---
Many Thanks to these Outstanding Sponsors
of our 24th Annual Conference!